Shiseido reflects on 60 years in Taiwan
The company anticipates further growth in the region and will launch a new marketing drive for 2017
The revamped Hsinchu factory reopened in October 2016
Shiseido is looking forward to continued success in Taiwan, as it celebrates its 60th anniversary in the region this year.
Launching in Taiwan as Taiwan Shiseido in 1957 as a locally capitalised distributor, Shiseido has gone on to become one of the top-selling cosmetics companies in the country.
Looking ahead, Shiseido plans to continue on its success with a new marketing campaign centring on the theme of 'gratitude, excitement and progress'.
The company held a ceremony to mark the occasion on 8 March at Le Meridien Taipei attended by Taiwanese actress and singer Jolin Tsai, who is a corporate ambassador for Shiseido.
A new film starring Tsai will be circulated on Shiseido's website and online from today.
At the ceremony, the 60-year history of Shiseido was illustrated with posters, product displays and visual images based on the theme of 'gratitude, excitement and progress'.
A colourful history
Shiseido first started its global operations from the Asian market via its debut in Taiwan in 1957.
Taiwan Shisedo re-established a joint venture with Shiseido Company in 1983 and invested in infrastructure with the opening of the Chung-Li factory in 1980 and Hsinchu factory in 1998.
Just last year, Shiseido merged the two factories to enhance production capabilities, as the Chung-Li factory was in need of upgrades.
The revamped Hsinchu factory was officially opened on 15 October and now acts as a production base for the ASEAN and Taiwan markets.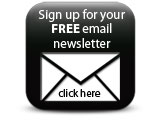 It features eco-friendly features including solar power roofing – the company generates 1,080 mwh yearly with solar panels – while the factory itself was built around the theme of 'wind' due to the blustery weather typical of the Hsinchu area.
Companies