Shiseido supports runners with new Run, Run, Beauty! website
Run, Run, Beauty! offers support to beauty-conscious runners
Shiseido is helping the 100 million people worldwide who enjoy running with a new website. Run, Run, Beauty! will offer advice on health and training as well as beauty tips.
The Japanese brand is focusing on the importance of using SPF while running outdoors, recipes to aid recovery post-run and basic advice on running form and overcoming setbacks.
The brand is also demonstrating a selection of cool hair styles suitable to wear when running.
Shieseido has been hosting its own Running Club since 1979 and has supported runners at the Tokyo International Women's Marathon.
The company also supports and sponsors women's volleyball and golf in Japan as well as the synchronised swimming team in Canada.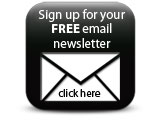 In a statement, Shiseido said: "Through offering these kinds of expertise to many runners, we will lead them to a new fun-loving beauty-conscious running life."
Companies