Superdrug invites customers to first-ever live masterclass event
The new comes hot on the heels of a successful financial year for the retailer
Superdrug has announced the launch of its first-ever live showcase event, coming later this year.
The three day customer experience is set to kick off on 27 September and will give shoppers the chance to interact with beauty brands and sample upcoming product launches.
The primary feature of the event will be the public masterclasses held with industry experts and influencers.
"We are so delighted to announce the launch of Superdrug Presents, which is the culmination of over a year's work to ensure it really is the ultimate event for health and beauty lovers," said Head of Customer Experience, Gemma Mason.
"We regularly hold events in stores across the country and this showcase will bring all that excitement together in one place."
She added: "The event has been designed to ensure visitors can immerse themselves in the latest beauty trends and expertise, and present the latest from our health and wellbeing teams."
Customers can purchase tickets via the brand's website for £30.
Bucking the trend
Over the last 12 months Superdrug's has launched several initiatives to become the UK's number one beauty retailer.
In June it announced almost a 10% increase in store openings, on the back of a 15% boost in its online sales.
Meanwhile, it reported a pre-tax profit of £88.3m for 2018, on total sales of £1.2bn, up 3.3% on the same period in 2017.
It also announced plans to open 70 more Brow & Lash bars across the UK & Ireland by 2020.
Its latest venture will ensure shoppers are able to interact with stocked brands in a new way, which, in an increasingly bleak high street backdrop, will likely it keep its customers coming in-store.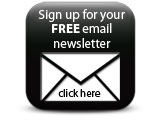 Companies