Swipe right? Unilever develops Tinder-inspired marketing tool
The social media dating app allows customers to like or dislike photos to find a 'match'
Global beauty conglomerate Unilever has developed a new Tinder-inspired marketing tool.
The social dating app allows customers to 'like' or 'dislike' photos of potential partners until they find a 'match'.
Once a match has been made, the users can choose whether or not to talk to each other through the app.
This is the foundation on which the new 'Idea Swipe' tool has been built.
With the new app, Unilever hopes to speed up its idea testing, allowing for faster and easier decision-making from its marketers, as reported in Marketing Week.
According to the publication, it uses behavioural economics to create questions, which can provide almost instant feedback.
Stan Sthanunathan, Unilever's VP for Consumer Marketing and Insights, who revealed the launch at the IRI International Grow Summit in London, said the company's goal was to "create double the impact in half the time and cost".
Sthanunathan added: "Embracing technology is not a negotiable conversation, you either embrace it or you become a dinosaur."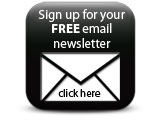 This, the beauty heavyweight said, is part of its mission to bring its "thinking in-house".
Companies