The Better Skin Company moves into 1,100 Ulta Beauty stores
The brand was founded by Natalya Rachkova and her partner Murphy Bishop II when she emigrated to the US with her own skin care recipe in 2015
The Better Skin Company's product range
The Better Skin Company has announced a new retail deal with Ulta Beauty.
The brand will now stock its 4-sku range across 1,100 stores in the US.
CEO and Co-founder Murphy Bishop II said: "It means that indie brands can compete with big brands driven by big budgets.
"If you have a great story, great brand fans and steady sales growth - there's a chance for you."
The Better Skin Company started when co-founder Natalya Rachkova moved to the US from Uzbekistan in 2015, bringing her homemade skin care recipes.
After meeting and trying her products, Bishop and Rachkova decided to collaborate to turn her kitchen table talent into a functioning business.
Rachkova said: "I came to America. I worked 12 hours a day and here we are.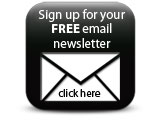 "If I can do it, anybody can do it," she added.
Companies