Unilever promises 100% recyclable plastic packaging by 2025
Anglo-Dutch consumer giant will ensure all plastic packaging is designed to be reusable, recyclable or compostable by 2025
Unilever has pledged its commitment to ensuring that all of its plastic packaging is reusable, recyclable or compostable by 2025.
The consumer goods company, which owns Axe, Dove and Degree, has committed to clamping down on landfill and moving towards a "circular" model of consumption.
By 2050 it is estimated there will be more plastic than fish in the world's oceans.
Paul Polman, Unilever CEO, said: "Our plastic packaging plays a critical role in making our products appealing, safe and enjoyable for our consumers.
"Yet it is clear that if we want to continue to reap the benefits of this versatile material, we need to do much more as an industry to help ensure it is managed responsibly and efficiently post consumer-use.
"To address the challenge of ocean plastic waste we need to work on systemic solutions - ones which stop plastics entering our waterways in the first place. We hope these commitments will encourage others in the industry to make collective progress towards ensuring that all of our plastic packaging is fully recyclable and recycled."
According to the Ellen MacArthur Foundation, 14% of plastic packaging used globally is recycled, while 40% goes to landfill and a third to ecosystems.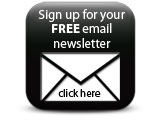 MacArthur said: "By committing to ambitious circular economy goals for plastic packaging, Unilever is contributing to tangible system change and sends a strong signal to the entire fast-moving consumer goods industry."
Companies