Unilever unveils technology to recycle plastic sachets
Inspired by a method used to recycle televisions, the Anglo-Dutch company has discovered a way to recover plastic from product sachets to make new ones
© Paul Cochrane
Unilever has made a breakthrough regarding the recycling of single-use sachets used to package many consumer goods.
The company has discovered that it is able to separate plastic from sachets, which it can then use to create new sachets, using CreaSolve Process technology.
Creating a 'full circular economy', the discovery means that Unilever is one step closer to reaching its goal of ensuring that all of its plastic packaging is fully reusable, recyclable or compostable by 2025.
CreaSolve Process technology was developed in partnership with the Fraunhofer Institute for Process Engineering and Packaging IVV in Germany.
Dr Andreas Mäurer, Department Head of Plastic Recycling at the Fraunhofer IVV, said: "With this innovative pilot plant we can, for the first time ever, recycle high-value polymers from dirty, post-consumer, multi-layer sachets."
He added: "Our calculations indicate that we are able to recover six kilos of pure polymers with the same energy effort as the production of one kilo of virgin polymer."
Unilever's Chief R&D Officer David Blanchard said that globally $80-120bn is lost to the economy yearly through failing to properly recycle plastics. He explained that this year, Unilever will open a pilot plant in Indonesia to test the long term commercial viability of CreaSolve.
Indonesia produces 64 million tonnes of plastic waste yearly, of which 1.3 million ends up in the ocean.
"Billions of sachets are used once and just thrown away, all over the world, ending up in landfill or in our waterways and oceans.
"At the start of this year we made a commitment to help solve this problem, developing new recycling technologies.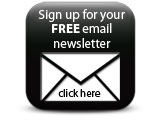 "We intend to make this tech open source and would hope to scale the technology with industry partners, so others – including our competitors – can use it."
Companies