Unilever's sustainable brands grow 46% faster than the rest
The company's 26 sustainable living brands include the likes of Vaseline, Sunsilk, Dove and Rexona
Unilever has revealed that its sustainable brands grew 46% faster than the rest of its business in 2017, delivering 70% of the company's growth.
Beauty brands that fall under Unilever's 'sustainable living' umbrella include Vaseline, Sunsilk, Rexona, Love Beauty and Planet, and Dove – the latter officially recognised as Unilever's biggest brand.
Paul Polman, Unilever CEO, said: "Ever since we launched the Unilever Sustainable Living Plan (USLP) in 2010 we have reported openly on our progress.
"We have made great strides in meeting many of the ambitious targets we set ourselves and the fact that our sustainable living brands are continuing to deliver growth shows that this is a business model that works."
Unilever still has ambitious USLP targets to meet including improving the health and wellbeing of one billion people, reducing environmental impact by half and enhancing livelihoods for its employees, suppliers and retailers.
Polman added: "We also want to be transparent about how much more there is still to do.
"This is critical because transparency is what gives our business its most important asset – trust.
"At a time when there is a crisis of trust in many institutions across the world, there has never been a more important time for business to play a leading role in restoring it."
Unilever has 26 sustainable living brands in total across categories; over the last four years, these brands have outperformed the company's average brand growth rate.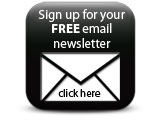 The USLP was launched in 2010 and aims to deliver social and environmental benefits throughout the world.
Companies