VO5 named headline sponsor of NME Awards 2017
Unilever-owned hair care brand will have prime positioning at the music awards event on 15 February
The NME Awards 2017 has named hair care brand VO5 as its official headline sponsor.
The brand content partnership will see VO5 take over NME style and discovery franchises, style guides, video and experiences throughout the NME Awards season.
The event will take place on 15 February at London's O2 Academy in Brixton. VO5 will specifically sponsor the Best International Female and Best International Male categories.
More than 800,000 votes were cast in the lead up to the night of the 2016 event while 1.5 million viewers tuned in to watch the ceremony, and NME hopes that the partnership will help it build on these figures for the next.
Romano Sidoli, Managing Director of NME, said: "Partnering with VO5, the UK's leading styling brand, gives us the opportunity to deliver on our ambitions to drive an even bigger audience to the awards."
For VO5 the partnership gives the brand an opportunity to reach new consumers.
Lauren Brooking, Marketing Manager from VO5, said: "With music at the heart of our brand we are hugely excited to be part of this iconic music event. The 2017 NME awards will see music and style come together to create a memorable experience – and we look forward to inspiring our audiences to have fun and play with their own style."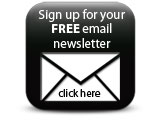 The NME Awards is an annual event that celebrates the best new talent in music. NME also has a print publication that has transitioned to a free title.
Companies