World's first hair regrowth scalp wipes hit market
Rekze Laboratories' wipes contain more than 28 ingredients including sphinganine, ginkgo biloba and Cinnamomum zeylanicum bark extract
Rekze Laboratories has created the first wipes designed specifically for cleansing the scalp and creating the right conditions to encourage hair regrowth.
The US and UK based brand named the wipes 28, because each one combines more than 28 key ingredients that help to counteract thinning hair.
Ingredients include sphinganine, which has been found to stimulate protein and ceramide formation. Meanwhile, bioflavonoid apigenin – found in leafy plants and vegetables – is included to help hair regrowth, while reducing inflammation and irritation.
Biotinoyl tripeptide-1 stimulates cell metabolism, Kigelia africana fruit inhibits 5α- reductase and ginkgo biloba leaf extract is said to improve tissue irrigation. Finally Cinnamomum zeylanicum bark extract creates an antibacterial and antifungal environment on the scalp to keep skin healthy.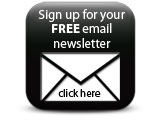 The scalp wipes cost $9.78 and come in packs of 15. They are designed to be used with the brand's 63 shampoo, 43 conditioner and 24 serum. Rekze explained that the wipes' formula was designed so efficacy does not drop over time.