O'right gives hair a caffeine fix
RECOFFEE is a line of hair products made of 100% recycled coffee grounds
Carbon neutral hair care brand O'right has introduced RECOFFEE, a line of hair products made of 100% recycled coffee grounds.
The recycled coffee grounds are collected from cafes and convenience stores across Taiwan and each bottle contains a minimum of 98% natural ingredients and grounds from 16 cups of coffee. The bottles are also made of 100% recycled coffee waste, are biodegradable, and the 250ml shampoo bottle will grow into a coffee tree when planted in the ground, due to the biodegradable composition of the packaging and the coffee seeds built into the base. The products are manufactured using 100% clean energy at a green factory in Taiwan.
The caffeine content in the products is said to stimulate the hair shaft and help it grow faster by blocking the effects of DHT, a chemical believed to damage hair follicles.
The line includes: Moisturising Shampoo (from £17.25), Volumising Shampoo (from £17.25), Conditioner (from £21), and Hair Oil (£29.95). Each product is enriched with 100% RECOFFEE oil, an oil uniquely extracted from the recycled grounds which leaves hair nourished and glossy and not weighed down, according to the company.
As with all O'right products, the RECOFFEE line is free from environ hormones, parabens, sulphates, phthalates, formaldehyde thickeners, colourants and EO derivatives.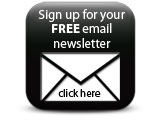 The line is available at Harvey Nichols and online.