Chanel beats competitors on YouTube
Colour Cosmetics | Fragrance | Marketing
Brand has more followers than Dior and Burberry combined
Photo by Fabrizio Sciami via Wikimedia Commons.
Luxury brand Chanel is the top-performing beauty label in its category on YouTube, with more than 440,000 subscribers to its channel. Chanel's closet competitors are a long way off matching its figures. Dior has just 210,000 subscribers while Burberry has 189,000.
With a mixture of expensively-produced short films and beauty tutorials, the channel has more than 300 videos covering a wide variety of content. It's "Marilyn and No. 5" video has almost 13 million views alone.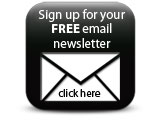 According to digital marketing brand Pixability, the brand has a total of more than 168 million views and 6.6 million engagements – including likes, dislikes, shares and comments. Pixability also says that Chanel was the most viewed brand in its category.
Companies