David Beckham's new fragrance focuses on Respect
The new edt for men will launch this September
David Beckham's new fragrance with Coty centres around 'what it means to be a decent person'.
Respect, the new edt for men, was designed by Perfumer Nathalie Lorson from Firmenich and features top notes of grapefruit, watermelon and pink pepper; heart notes of cardamom, lavendin and basil; and a dry down of moss, vetiver and patchouli.
Vetiver is a sustainable crop with a strong root system that helps to prevent erosion and flooding in tropical climates.
In keeping with the concept of the fragrance, the vetiver featured in the edt is responsibly sourced from Haiti and is Ecocert-certified as environmentally friendly.
Beckham said: "I am really excited to be launching my new fragrance. It's everything I wanted it to be.
"The name is hopefully something everyone can relate to and have their own interpretation of; the scent is modern and aromatic; and the bottle is stylish and elegant."
The campaign for Respect features a television ad starring the footballer. As the film cuts from one scene to another, Beckham outlines different expressions of respect: family, team, one special person, everyone and even by caring about the little things in life.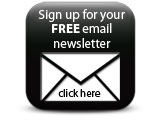 The fragrance will launch in September.
Companies