Dove hires models with skin conditions to promote new DermaSeries collection
Models Mercedes and Reena both suffer from skin conditions and have been hired by Dove to take part in its Make Peace with Dry Skin campaign
Dove has used models with common skin diseases to promote its latest skin care launch.
The launch of the new DermaSeries range falls within the Unilever-owned brand's Make Peace with Dry Skin campaign.
The new collection is fragrance-free and hypoallergenic designed to help treat those with extremely damaged skin.
Mercedes Matz, a Dove DermaSeries real woman, thinks imperfect skin needs to be shown more in the media: "You see perfect skin all over social media. But not everyone has perfect skin - whether it's eczema, psoriasis, acne, or whatever, the more we show it the more people will accept it.
"Nobody is perfect."
The collection includes: hand creams, body lotions, face washes, face creams, repairing balms, body washes and face bars.
The moisturisers in the collection activate the protein found in skin cells in order to replenish skin's lipids and improve the appearance of its outer layer.
Another of Dove's DermaSeries Real Women, Reena Ruparelia, said: "My advice for others with psoriasis is just to be a vulnerable and open.
"When I started sharing and talking about it, that's when I really started healing.
"It's wonderful because I don't feel alone. I'm not hiding and I'm so proud of that."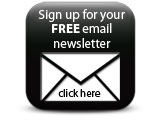 The brand is also promoting the campaign with #InMyOwnSkin where customers can share their own pictures and stories.
Companies