GlamBox acquired by Saudi-based investors
The online beauty subscription service launched in 2012 by co-founders Shant Oknayan, Fares Akkad, Christos Mastoras and Marc Chobriel
GlamBox, the Middle Eastern beauty subscription service, has been acquired by a group of Saudi-based investors, entrepreneur.com reports.
Co-founders Shant Oknayan, Fares Akkad, Christos Mastoras and Marc Chobriel launched the original GlamBox for women in 2012, with a GlamBox for Him following in May 2017.
"We are proud to have successfully completed a full lifecycle of a start-up in the Middle East – ideation, seed funding with our own capital, building a team, market launch in the UAE, VC funding over two rounds, building a great product, scaling the business, international expansion to KSA, and finally exit via acquisition within five years," the Co-founders said. 
"We feel that we succeeded despite tough challenges."
Although the investors' exact identities have not been made public, they are rumoured to be a KSA consortium that was an existing investor.
The terms of the deal were not disclosed, however, the Co-founders confirmed that former shareholders including the founding team, STC Ventures, MBC Ventures and R&R Ventures have all sold their stakes to the new owners.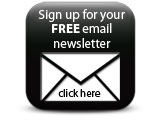 GlamBox offers subscribers curated sample beauty products delivered direct, with brands ranging from mass to luxury.
Companies