HD Brows helps customers remedy brow woes with trio of products
The products are designed to thicken, tint and reduce the appearance of brow hairs
HD Brows has revealed a new trio of products to help remedy consumers brow woes.
The Brow Maximiser, Re-Growth Minimiser and Tint Lock Serum, each work to rid customers of a specific brow dilemma.
The Brow Maximiser (£55) is formulated to help thicken and fortify brow hairs, while its hypoallergenic blend is said to be suitable for all skin types; the brand recommends applying every morning and evening to visibly improve volume.
Meanwhile, its Re-Growth Minimiser (£30), blended with volcanic water and aloe vera, has hair softening and minimising properties to reduce the appearance of new hairs while conditioning skin.
Finally, the Tint Lock Serum (£25) helps prolong tinted eyebrow colour between treatments, as well as repair and strengthen brow hairs.
The products are now available via hdbrows.com.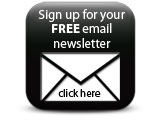 Companies