Lush releases 34-track album in collaboration with ECC Records
The compilation album took three years to produce and is titled The Self Preservation Society
Lush has unveiled a new compilation vinyl album in collaboration with ECC Records titled The Self Preservation Society.
The album has been curated by Lush co-founder and Managing Director, Mark Constantine OBE.
It features 34 versions of songs from the late 1960s and early 1970s in a diverse mix of progressive, folk and psychedelic moments from the era.
The album features a diverse mix of artists and genres
Constantine said: "These are tracks from a period of time when my friends and I were experimenting by listening to everything from West Coast bands like The Byrds to classically-inspired groups such as The Nice.
"Each track has had the deluxe treatment from a collection of great individuals, bands and producers.
"The result means a great deal to me, and I can't stop listening to it."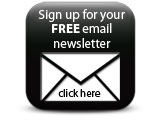 The triple vinyl album with companion USB is available at Lush shops nationwide and from lush.co.uk.
Companies