MAC debuts inclusive #WhatsYourThing make-up campaign
The new foundation campaign features a cast that is said to embody the brand's 'all ages, all races, all genders' ethos
MAC has unveiled a new campaign celebrating individuality and its 'all ages, all races, all genders' ethos.
The #WhatsYourThing campaign features a diverse cast of models from MAC employees to models.
It aims to promote self-expression through foundation, embracing 'no make-up' looks to sculpted skin or full coverage, via four edits: full skin, matte skin, dewy skin or fresh skin.
Terry Barber, Director of Makeup Artistry, UK and Ireland, said: "This campaign is a candid look at how real women use their foundation and what they want the final result about them to say."
Some of the models used in the campaign are featured on the brand's website talking about their foundation choices in 'beauty portrait' videos.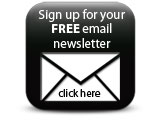 Consumers are encouraged to share their make-up looks using #WhatsYourThing on social.
Companies