Ricky's NYC opens Instagram inspired beauty store
Body Care | Colour Cosmetics | Retail
Stocks most popular products on social media
Beauty retailer Ricky's NYC has opened a new store stocking only Instagram's most popular products. Called #, the store is located in Soho, New York, and will focus on a mixture of established brands as well as up and coming labels with limited distribution.
A total of 20 beauty brands are currently sold in the store, all made famous by Instagram. One example is Irish tanning brand Cocoa Brown, which became an overnight hit after reality TV star Kylie Jenner posted a picture of herself using it. Others include the cult face flannel Make-up Eraser and hyper pigmented beauty brand Sugar Pill.
Located at 489 Broadway, the store allows customers to test products before buying and features touchscreen TVs with YouTube tutorials and photograph stations for customer selfies.
Ricky's launched in 1989 and has 27 stores across the city but this new store is the first of its kind. Company President, Richard Parrott, uses Instagram to search for the most popular products as well as speaking with make-up artists and customers before trialling them with customers. Those that perform well will be stocked in the # store.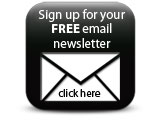 Products that sell well in # could then be rolled out across the retailer's other locations as well as on the Ricky's NYC website.