Skinfood cream that 'gives you wrinkles' wins advert award
Body Care | Marketing | Skin Care
Breast cancer awareness product ads praised at Cannes Lions Festival
New Zealand skin care brand Skinfood has scooped a Gold Lion award at the Cannes Lions festival for its print advertising campaign (pictured below).
Lauded for its striking imagery and message, the campaign, devised by creative agency Colenso BBDO, advertises Skinfood's Breast Cream and uses the eye-catching tagline: "Finally, a cream that gives you wrinkles."
The thought process behing the tagline is that by using the moisturiser on their breasts, more women will be able to spot lumps or tissue changes, leading to earlier diagnosis and treatment of cancer and, hopefully, longer lives – which includes being wrinkled.
With approximately 50% of breast cancers detected by women spotting tissue changes on their own, rather via than mammogram screenings, the product emphasises the importance of women checking their own breasts for changes.
Skinfood's Breast Cream is made with manuka honey, vitamin E, and macadamia and avocado oil; $2 from each purchase will be donated to New Zealand's Breast Cancer Foundation.
Beauty bloggers picked up on the campaign during its launch last year, scheduled during October to coincide with International Breast Cancer Awareness Month. The aim of this campaign is to bring checking breasts for early signs of cancer into everyday conversation and dramatically change the way women talk about breast cancer.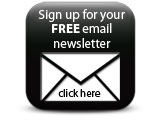 The product is currently available at several major retailers across New Zealand, but the popularity of the campaign's message could see demand for similar creams spread to other markets.
Companies