Unilever celebrates sustainability in new ads
Company says "So long, old world" in new TV and digital campaign
Unilever has unveiled a new campaign highlighting the social and sustainability work it does across the world through its Sustainable Living Plan.
Adverts showcasing the company's "So long, old world" message will be shared online and in TV advertising slots in the UK in a bid to demonstrate that Unilever is a force for good.
In particular, the advert highlights how Dove is helping 19 million young people build positive self esteem. The clip also shows how Domestos has given 5 million people in the developing world access to toilets and how Persil has helped 10 million children get an education.
"Brands with a purpose are at the heart of Unilever and we believe that the small choices we all make every day can make a big difference to the world we live in."— Keith Weed
The Unilever Sustainable Living Plan is now in its sixth year, aiming to increase the company's positive social impact and decrease its environmental footprint.
Unilever is challenging the perception that sustainability doesn't sell, with research showing that 54% of consumers want to buy sustainable products. Unilever has also reported that its five biggest brands, including Dove, grew 30% faster than the rest of its business, while also being "sustainable living" brands.
Keith Weed, Chief Marketing and Communications Officer at Unilever, explained: "Our bright future campaign shows people that when they buy our products, they're not just purchasing a bar of soap, they're enabling children to live past the age of five by helping to teach hand-washing and they're helping children access education."
Unilever's Sustainable Living Plan in numbers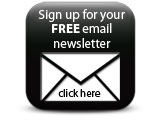 482 million people given access to improved health and hygiene
600,000 smallholder farmers given training and support
39% reduction in CO2 emissions per tonne of production
97% reduction in waste sent to disposal by 97% per tonne of production
Companies