Unilever introduces Regenerate Enamel Science
The dental care range claims to regenerate 82% of eroded tooth enamel in just three days
Regenerate Enamel Science is claimed by manufacturer Unilever to be the first dental care system able to reverse the erosion process and regenerate tooth enamel.
80% of common teeth problems, such as cavities and yellowing, can be caused by acid attacks and enamel erosion, but this breakthrough range can regenerate 82% of enamel in three days.
It comprises daily-use Advanced Toothpaste to protect and strengthen against cavities and restore whiteness; and Boosting Serum to protect against future acid erosion and boost the Advanced Toothpaste's effectiveness by 43%, maximising the power of enamel regeneration. The formula includes patented NR-5 technology, inspired by scientific findings in bone repair, and fluoride.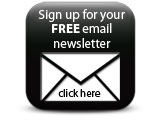 RRP from £10, Unilever UK, regenerateNR5.com.
Companies