VO5 couples up with ITV's hit TV show Love Island
As the UK prepares to reconnect with one of its most popular TV shows, VO5 is kicking off its sponsorship deal in-store and on social media
Unilever-owned brand VO5 has landed the official hair care partnership deal for ITV's hit reality show Love Island.
Set to hit screens on 3 June, the partnership will promote VO5's complete core styling range for both its male and female line-up.
The campaign will include digital media, PR and in-store support as well as VO5 products being used by contestants.
Alongside the partnership, the brand has launched a new hair fragrance range in a selection of scents including Vanilla Twist, Rose Remix and Tropical Paradise.
"Love Island has stolen our hearts and rapidly become one of the most talked about cultural moments of the year with a highly engaged audience," said Unilever's Hair Director Blandine Langloy.
"With VO5's emphasis on easy hair styling, we're delighted to be joining the conversation and spreading the word about the brand's latest launch among customers."
Beauty brands which have formerly partnered with the hit TV show include Rimmel London and Superdrug.
However, Superdrug was kicked to the curb by Uber Eats as its main sponsor with an estimated £5m deal.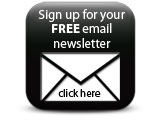 Companies