Is this the most generous beauty loyalty scheme?
The Body Shop unveils new programme
The Body Shop has unveiled a new loyalty programme today replacing its existing scheme in a bid to provide even more generous rewards to its customers.
The Love Your Body Club was launched in order to improve the L'Oréal-owned company's customer experience and was based on feedback from members of its existing loyalty scheme, the company explained. Victoria Mason, UK Head of CRM for The Body Shop, said: "The launch of the Love Your Body Club gives us an opportunity to give existing members of our current programme a more personalised loyalty experience, as well as driving acquisition of new members."
The new Love Your Body Club promises a host of treats and incentives designed to entice customers to spend. Shoppers will receive: a £5 voucher every time they spend £50; access to exclusive events, competitions, product launch previews and double or triple points days; and a £5 voucher on birthdays, which they can take up to one month to spend. The exact benefits vary between countries.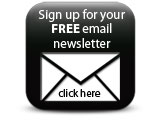 There is also a charitable element to the Love Your Body Club in the UK. Instead of redeeming vouchers for themselves, members can choose to donate to one of two charities that The Body Shop supports: The Body Shop Foundation and World Land Trust. The Body Shop currently has more than 900,000 members of its existing loyalty scheme.
Companies