Simple introduces new soothing deodorant collection
The Unilever-owned brand is appealing to the 25% of consumers searching for a more 'natural' deodorant
Unilever brand, Simple, has announced the launch of a new deodorant range, Simple Soothing Anti-Perspirant.
The new deodorant is designed to protect against odour and sweat for 48 hours.
Available in the collection is a 125ml compressed aerosol, 50ml roll-on and 40ml stick (£3 each).
The brand is attempting to appeal to a the band of consumers who are looking for a more 'natural' deodorant.
The products contain no artificial colours, fragrances or perfumes.
Marketing Manager Female Deodorants Unilever, Heidi Williams, said: "Simple is renowned for producing exceptional skin care products that have been specially designed to be Kind to Skin.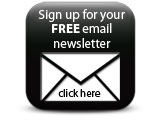 "With the increasing demand for more natural health and beauty products, it felt like the right time for us to expand our portfolio to include the Simple Soothing Anti-Perspirant range of deodorants."
Companies