Skin Care Market Report: How can brands smooth the way for new innovations in 2017?
For today's time-poor consumers, high-performance, problem-solving and convenient skin care is non-negotiable. But brands must also surprise and excite consumers to stay one step ahead
Skin care is the grande dame of the beauty market. It leads global growth in C&T products, with an overall CAGR of 5.2% between 2000 and 2019 (source: Reportlinker/Lonza), and represents over a quarter of all beauty and personal care sales.
Facial care is the largest sub-category, representing 66.1% of the total skin care market.
By 2020, the global value of skin care products is expected to reach £147.3bn, according to Technavio.
Source: Technavio. Includes face and body skin care.
Home to the world's top three largest markets, Asia Pacific also serves up some of the most transformative and exciting products seen in skin care today.
The region dominates the global skin care market with a value share of 39.5% (source: Allied Market Research), fuelled by the rise in concern towards personal appearance and lifestyle changes by consumers.
China stands head and shoulders above as the world's largest facial skin care market with sales of US$14.25bn, driven by the growth of facial masks, cleansers and steady sales in anti-ageing products in 2015, according to Mintel.
World's largest facial skin care markets, 2015
US$. Source: Mintel
Big spenders in South Korea
However, it is South Korea, the third largest after Japan, that has the highest per capita spend on facial skin care ($131) with 5% market growth in 2015, according to Mintel.
Unlike Chinese consumers – who prefer one-step multi-tasking products supplemented by sheet masks – South Korean consumers are renowned for their extensive 12-step daily skin care routines.
Facial peel treatments, for example, are now routinely used at home by three quarters of female consumers in their 20s and 30s in South Korea, and leave-on exfoliators are increasingly popular.
Some of the strongest growth, however, is coming from countries in Middle East & Africa: Saudi Arabia's skin care market shot up by 10.1% in 2015, according to Euromonitor International, while Iran rose by 9.6%, with an even higher 10.5% growth for facial care specifically, fuelled by a young population with a desire to look good.
Meanwhile, market growth in the Americas and Europe has been slow at best, with many countries limited by the strong penetration of most skin care products.
Western dermocosmetic brands have an opportunity to compete against domestic brands in East Asian countries
– David Tyrrell, Global Skincare Analyst, Mintel
Global skin care, share by region, 2015-2022
Fresh opportunities
However, as consumer needs change due to time-pressured lifestyles, concerns about pollution, product safety and efficacy and the desire for ingredients that keep the skin looking healthy, manufacturers are presented with new opportunities for market growth.
David Tyrrell, Global Skincare Analyst at Mintel highlights some of these areas:
Dermocosmetic product positioning is becoming particularly popular in the East, especially in South Korea. Western dermocosmetic brands have an opportunity to compete against domestic brands in East Asian countries where dermatologically-positioned brands are not yet universally known.
Consumers will become even more insistent on customised skin care solutions and digital feedback systems that can monitor skin condition and weather data to recommend the right products for the day's skin care needs.
Consumer recognition of probiotic health benefits has translated into demand for facial skin care products with these fermented ingredients.
Anti-pollution skin care is one of the biggest market trends. Wearable devices and portable formats could help consumers to track and respond to their skin's needs throughout the day
Spotlight on: Body care in India

The US dominates the global body care segment with estimated retail sales of over $2.9bn in 2015, with Brazil and China in distant second and third spots.

However, it is India that has sported the strongest growth, up 16.1% in 2015, securing its status as a top tier investment market for skin care brands.

Mintel's David Tyrrell says that there is particular potential for "very favourable skin care sales, especially for international brands, which are sought after by an ever increasing number of middle class consumers."
The 2017 Skin Care Market Report contains the following sections:
Europe
Country coverage
Americas
Country coverage
Middle East & Africa
Country coverage
Asia Pacific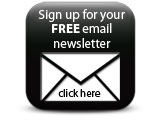 Country coverage
Companies